How Print Companies Can Stop Wasting Money on PPC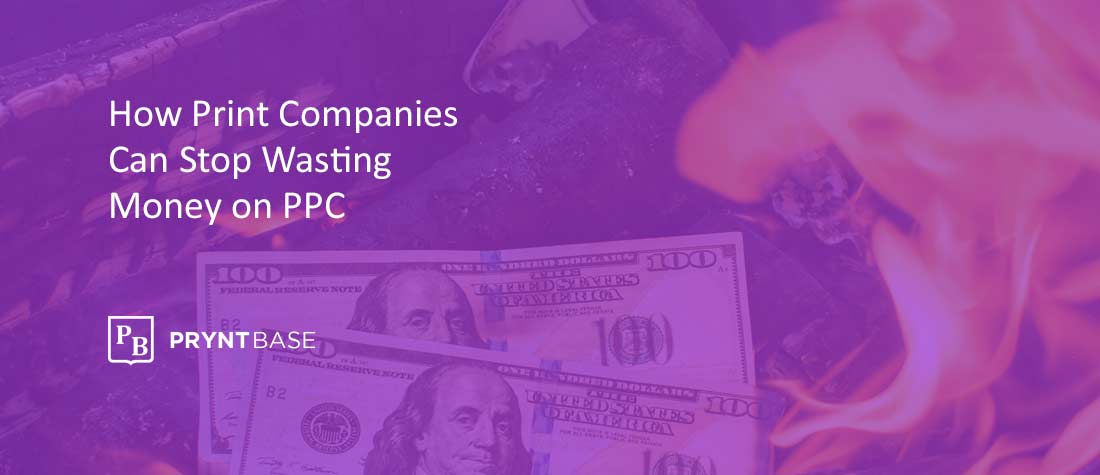 We see this over and over again. Print shops have tried Paid Search (aka PPC, Google Ads, SEM or AdWords) and it didn't work out for them.
The typical scenarios are they attempted to run Google Ads on their own and it didn't convert at all, or they hired an agency (or PPC freelancer) and the same thing, little to no results.
This is not uncommon and the main reason this happens is because each side doesn't have the other person's skills / knowledge. The print professional in-house doesn't know PPC well enough and the Google Ads agency / expert doesn't know the print industry well enough.
So for a print company to not lose money on Pay Per Click advertising then both skills need to be on point for the person running the PPC.
How do you do that?
Successful Google Ads for Print Companies
If the only way for PPC to be successful in a print company is to have the person running paid search to know the Google Ads platform well AND know the print industry well then the easiest way to do this is for an in-house print pro at your company to learn Pay Per Click tactics just as well as an agency or contractor.
You could …
Take Google Ads Courses and Get Certified (this covers a lot of unnecessary topics)

Spend very little while you do trial and error style of ads management (time consuming / slow)

Hire a PPC expert to teach you how to run Google Ads (costly and hard to find)
OR…
You could just sign up to the Pryntbase platform that has specific courses on PPC for printers with pre-researched and pre-built campaigns, adgroups, ads and keywords for Google Ads.  
This way all you have to do is update the copy with your company name and phone number and you'll be generating profitable leads instantly!
Just an FYI, we don't really like to oversell in our blog posts, but in this case we had to because there really is no other alternative.
You either put in long hours and hard work just to struggle with trying to do this on your own with little to no guidance or use the Pryntbase platform to skyrocket your PPC success.
Want to Learn More About How You Can Get More Leads & Sales Right Now?