2022 Packaging Trends – What's Hot & What's Not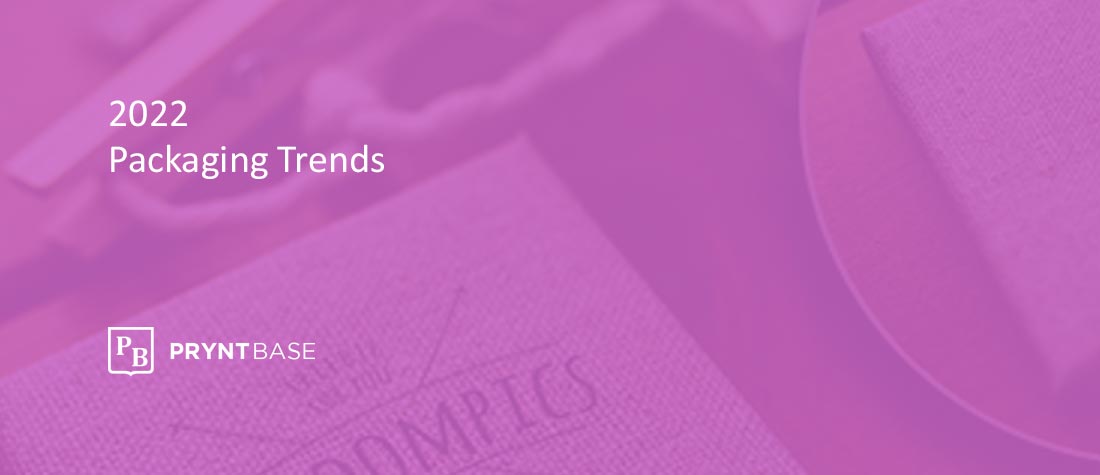 2022 Packaging Trends – What's Hot & What's Not
Every year there seems to be at least a few new trends that come out related to packaging and we as marketers, designers, artists and product managers are hungry to get in on the action by engaging in these trends and putting our own spin on them to make something unique.
2022 will not disappoint!
And we're not talking about a couple things for the new year, in 2022 you can expect to see a huge influx of new packaging trends that open up the floodgates for creative opportunities to print companies & designers.
We'll dive in a little more to each of these trends listed below.
Packaging Trends in 2022
Transparent / Clear Packaging

Protective & Tamper Evident Packaging

Packaging Automation

Vintage Packaging

Luxury Packaging

Minimalist Packaging

Flexible Packaging

Clear "to the point" Copywriting

Connected Packaging

Personalized / Variable Short Runs

Storyselling

Humor Inclusion

Experimental Typography

Virtual & Augmented Reality Packaging
Transparent Packaging / Clear Packaging Trend
While we are speaking about transparent packaging trends more broadly here we realize that this covers a spectrum of categories such as transparent food packaging, non-perishable product packaging and more, but the trends for this type of packaging are universal across most if not all of those categories.
Customers Want to See the Product Inside
This is the most significant reason that clear packaging is trending into 2022. Whether it's due to heightened awareness from the COVID era or people simply finding security in seeing the product it's "clear" that showing off what's on the inside counts.
Easily Stand Out With Transparent Packaging
Creative packaging isn't anything new, but using a clear package or a clear portion of the package allows the product inside to become a part of that creativity. This adds a new layer to product design and presentation because using this method you need to ensure the product looks good or at least compliments the overall design.
This really makes transparent packaging a unique endeavor.

Protective & Tamper Evident Packaging Trend
This trend is 100% being driven by the paranoia that COVID has put into many people. The perspective that everything is contaminated, dirty or a spreader of disease has "infected" the minds of consumers. And even though tamper evident packaging has been around forever, you mostly saw it used in combination with security style labeling or generic shrink sealed plastic on caps and other food, drug, etc. openings.
But now with so many people seeing more tamper evident packaging from big box stores to fast food bags you can expect that approach to continue through 2022. Getting ahead of it though, means you can get creative and come up with some really fun and unique ways to create a protective package or tamper evident package for your products.
Make it look better than the image we have of a tamper evident package below!

Packaging Automation Trends
This trend is a little different from the rest of the packaging trends we are talking about in this article, but it's worth mentioning because it affects you as a print service provider. Packaging automation is projected to grow by about 6% in a short period of time and with any advance in automation comes cost efficiencies and increased capabilities to handle higher volume and more complex packaging needs.
So it's worth noting because customers may be looking for better pricing on their packaging and the demand for unique & innovative packaging solutions are soon to be coming in as quotes to your company.
Vintage Packaging Trend
This is one of the more fun design related packaging trends on the list. Vintage packaging is seeing a huge boost in the market as new products & brands emerge as well as existing manufacturers creating product variants to capitalize on this design trend.
Some of the most popular vintage designs on packaging we've seen include simple lines, illustrations, retro typography and basic high contrast coloring similar to what you'd see in the late 1800's & very early 1900's.

Luxury Packaging Trend
Similar to the vintage packaging trend, the luxury packaging trend is just as hot, but embodies a more sophisticated or regal approach to the design. This type of packaging is for those with exquisite taste and needs to represent unmatched quality and exclusivity.
Customers have been spending a lot more over the last few years and the more luxurious a product looks the more they'll pay. And the crazy thing is, they want to pay, they want the experience of feeling like they are spending a lot on products worth the cost. Plus luxury packaging is a $16 Billion Dollar industry right now!
Simple clean design or extraordinarily ornate are the two extremes you'll see a lot of when it comes to the 2022 luxury packaging. Looking for custom boxing, unique inserts & inlays, embossing, foiling and texturing in these designs next year.

Minimalist Packaging Trend in 2022
Something that started to really gain momentum in 2020 and 2021 was minimalist design on packaging across all sectors. Similar to luxury packaging a very clean look with a heavy usage of negative space can be expected to grow during 2022. The great thing about the minimalist design trend is that it's very easy to print and produce. The main drawback is that the design is so impeccably nuanced that everything matters. The coloring must be perfect, the lines must be perfect, the texture, the positioning, the finishing all must be perfect!
Expect to see a whole lot of packaging utilizing minimalism and watch that continue to trend even into 2023.

Flexible Packaging Trends
The main trend for flexible packaging is that it is going to continue to provide new innovation for the marketplace. The demand from customers for new and unique ways of packaging and presenting their products is driving creative solutions from within the industry to produce never before done ways of packaging products.
New sizes, substrates, shelving & racking options, transparency, finishing and more.
The creative options are endless, your customers expect it, demand it so get ready to put your flexible packaging thinking cap on as we move forward into 2022.
Packaging Design Trend – Clear Copywriting
This packaging trend is one of our favorites!
What does "Clear Copywriting" actually mean? This trend is essentially customers expecting to see clear articulation of what a product is and does. A "no-fluff" approach to speaking to customers through packaging.
What is the product? What does it do well?
Say it and customers are going to buy!

Connected Packaging Trend
Okay, what is "Connected Packaging"?
Connected packaging puts customers in a position to interact with a product through a QR code on the package that can be activated with a phone or tablet. To be honest it really doesn't have to be a QR code, a simple easy to type in URL is also an easy way to make a package "connected"
Customers are expecting more and more from brands and one of those expectations is to be entertained or "story told" to in every way possible, including through the packaging of the products they buy.
So in 2022 expect to see more of this coming your way.
Personalized Packaging Trends
With the prolific increase in variable print, personalized marketing and 1 to 1 capabilities it's no surprise that customers are expecting to see more and more personalization on their packaging.
This can be broad such as personalizing package design for specific geographies or it can be highly specific such as individual membership boxes using customers names, interests and likes.
The more personalized the better is how customers are feeling moving into 2022.
Storyselling on Packaging
What is Storyselling?
Storyselling is literally telling a story in a way that gets customers to be drawn in, engage, remember and perceive the benefits of and see themselves using your product.
That's a tall order for a package! But it can be done.
Expect to see more of this type of storytelling on packaging in 2022 as customers are looking for more from brands.
Packaging Design Trend – Use of Humor
One packaging design trend that we are very excited to see grow next year is the inclusion of more humor on products. There has always been a strong category of products that almost require humor in their packaging, marketing and advertising but for brands that were traditionally boring or more "rigid" seeing them produce products with packaging that include funny cultural references or making fun of themselves or situation gives us a sigh of relief and a big smile. Literally smiling (and laughing)!

Packaging Design Trend – Use of Experimental Typography
Typography has always been at the heart of packaging design, so it's not surprising that 2022 is bringing a surge of new experimental fonts as a packaging design trend. This is great news for designers as brands are going to be more open to new ideas which is as we all know sometimes tough to get buy-in for.
So take advantage of the fact that the typical stodgy executives are letting go and seeing what unique designs you can come up with. 2022 will surely deliver a few new standard design trends that will carry on for decades. Think of it more like a renaissance period for typography.
Get designing!
Virtual & Augmented Reality Packaging Trend
While you could argue that this fits under the connected packaging trend we don't disagree but this is more specifically focused on virtual reality and augmented reality as it relates to a connected package.
This isn't new for printers, but the technology has gotten better, more affordable and easier to use and is why we are seeing this as a packaging trend for 2022. Not only will this be used in end user consumer goods applications, but expect to see more of this in the B2B space as well.
If you don't currently have a technology partner to create unique customer augmented reality experiences to pair with your packaging then start looking now!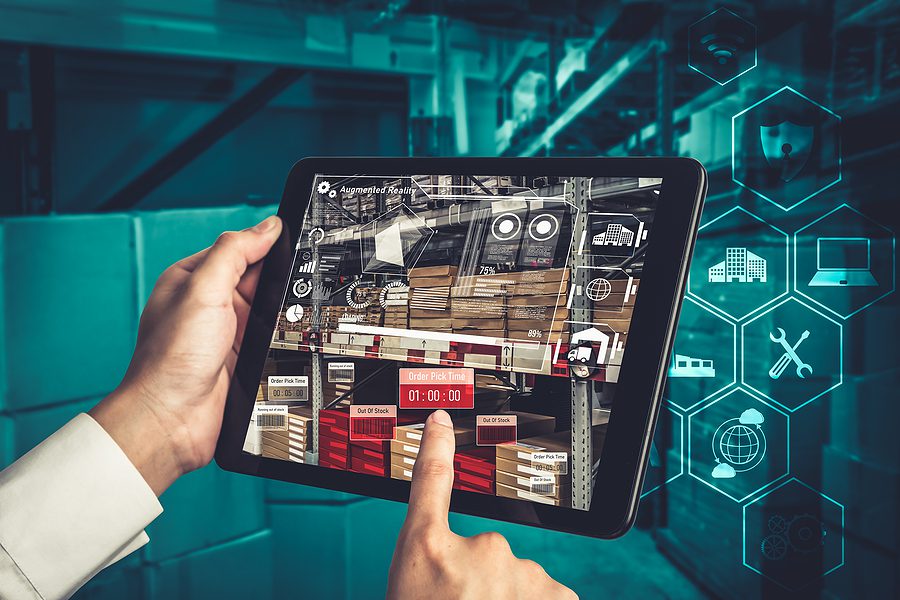 So we know that was a lot, but the good new is that 2022 is going to bring huge innovation, great design and new packaging trends.
If there are any other trends that you've seen emerging let us know.
We want to write about them.
Are You Ready to Sell More Packaging & Packaging Design Services?