Are Trade Shows Happening in 2022?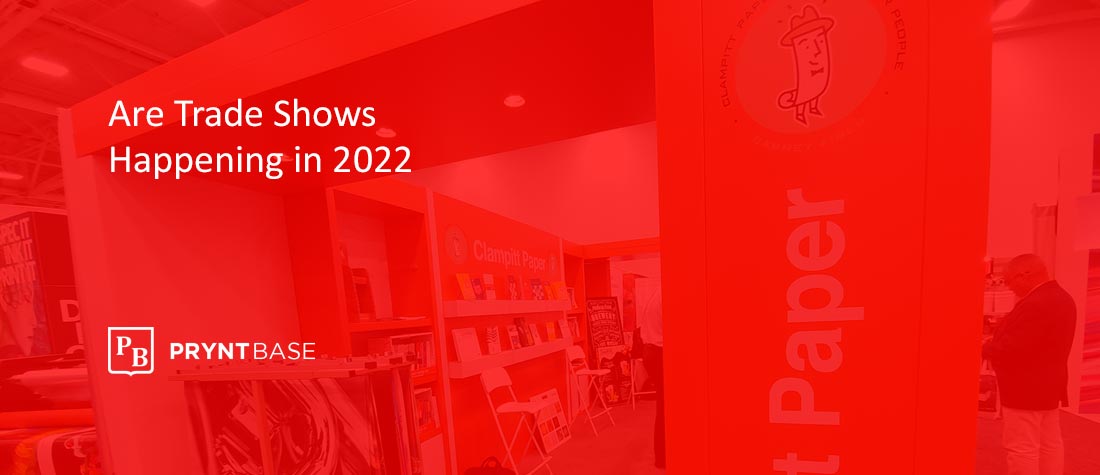 Are Trade Shows Happening in 2022?
There have been so many changes, delays and setbacks over the past couple of years regarding trade shows that a question we hear regularly is "Are Trade Shows Still Happening in 2022?".
As a print company you likely have seen this same turbulence with the print shows across the US (and globally) where some still happened while others were cancelled. But with each state handling their restrictions differently we find that there are actually quite a few trade shows happening across the country.
So the answer is, YES, there are trade shows happening in 2022.
What does this mean for you as a print company?
Help Your Customers with Trade Shows
Many other industries are asking the same question regarding if trade shows are happening this year. One thing you can do for your customers and target audience is letting them know which trade shows are happening and where. Luckily you can find lists of trade shows happening across the US for many different industries making it easy to share with customers and prospects.
One of the most important pieces of information that you can share with customers and prospects is that these trade shows will have fewer companies present as those trade shows ramp back up.
This means that your customers and prospects have more opportunity to be seen by more attendees at these events.
More Trade Show Printing & Bigger Visibility
With that de-saturation inside the trade shows it makes it very important to create an amazing experience for the trade show attendees. By doing this your customers & prospects capture even more visibility and make a bigger impression on those attendees giving them a greater chance at closing more leads and sales.
Some of the most compelling print that companies can have done are big & bold visuals to draw attention from a distance, exciting takeaways that attendees will want to grab and accurate sales material that shares detailed information about products & services.
Common Printed Trade Show Materials  for Businesses
hanging banners

retractable banners

Backdrops

step n repeat

table covers

sell sheets

postcards

business cards

promo items
So the next step for you as a print company is to inform your customers and prospects about the opportunity they have by bringing their businesses to trade shows to increase sales and revenue this year in 2022!
Are You Ready to do more Printing for Trade Shows?